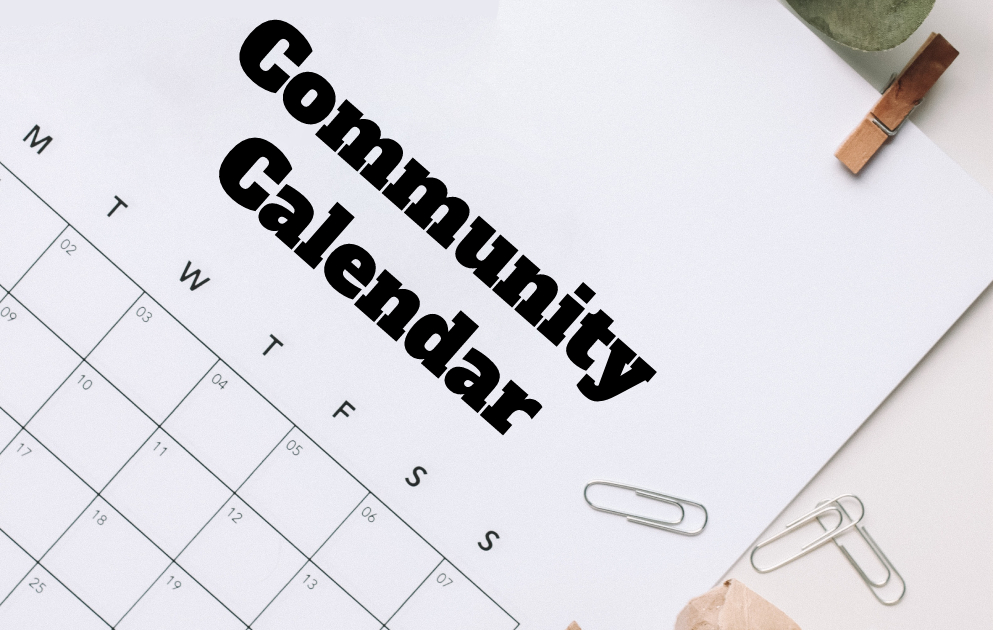 See what Wiggle 100/The True Oldies is up to and what events are happening within the community. Come back every week for new events and special broadcasts on Wiggle 100.
Updated Monday, September 18th, 2023
Have an event you want us to promote? Send it in to WHGL100@gmail.com and put "Community Update" in the subject line with all of the important information. We'll promote these events to the public for free!
NTL Football Broadcasts
| | | | |
| --- | --- | --- | --- |
| Friday, September 22nd | Canton @ South Williamsport | 7:00pm | Wiggle 100 |
Penn State Football
Saturday, September 23rd
Iowa @ Penn State
6:00pm Pre-Game
7:30pm Kickoff
Wiggle 100
Troy Food Pantry
The Troy Area Food Pantry is located at 532 Elmira Street in Troy (directly across from the Citgo Pump 'N Pantry) and is open every Thursday from 11:30am to 2:00pm. Eligible people/families can stop in Once per month and must bring proof of address that you reside in the Troy School District. To learn more about eligibly, please call (570) 297-4269.
Eagle Scout Project
Alex Brown, Canton Resident and member of Scout Troop #4049, is currently working on an Eagle Scout Project for a Veteran's Memorial at the Troy American Legion. If you would like to hear more about this project and learn of sponsorship availabilities to help offset costs, contact Alex via email at abrz@hotmail.com
South Creek Lions
The South Creek Lions Club and First Presbyterian Church in Troy have teamed up against to provide the Coat Closet. There are free hats, gloves, and mittens available for pick up at the First Presbyterian Church on the following dates & times;
Saturday, September 23rd – 1:00pm to 3:00pm
Sunday, October 8th – 1:00pm to 3:00pm
Saturday, October 14th – 1:00pm to 3:00pm
Saturday, November 11th – 1:00pm to 3:00pm
Peddlers at the Pond
There will be a vendor event called "Peddlers at the Pond" from 9:00am to 3:00pm at 21 Old Landon Road in Canton on Saturday, September 23rd. There will be over 20+ vendors, plus food and other raffles as well. All proceeds will be donated to Angie Pidcoe Northup who recently lost her husband and is in need of financial assistance.
Spaghetti Dinner
The Troy Fire Department will have a spaghetti dinner on Wednesday, September 27th from 5:00pm to 7:00pm. Cost is $10/adults, $5 for children ages 6-12, and children 5 and under are free. Proceeds will benefit the Troy Fire Department.
East Smithfield Federated Church Concert
The East Smithfield Federated Church will be presenting a concert with music provided by the Southern Gospel Group, Soul'd Out, starting at 6:00pm on Saturday, September 30th. For more information contact Bernie Petry at 570-596-3202.
Bread Bowl & Bible
The Sylvania Presbyterian Church invites everyone to their Bread Bowl & Bible event starting at 5:00pm on Sunday, October 1st. Join in the fun with scripture readings, song and fellowship followed by bread bowls with your choice of soup (Broccoli cheese, chili, chicken corn chowder) dessert and drinks.
New Albany United Methodist Church Soup Sale
The New Albany United Methodist Church will be holding a Soup Sale from 9:00am until 1:00pm on Saturday, October 14th. There will be many different soups and take-outs will be available in pints and quarts.